If you are a bibliophile who has an interest in every type of books, then Mediabak is going to be a site that you will fall in love with. Unlike most of the online reading forums that specialise in one particular type of content, Mediabak offers you books from various genres. You will find books belonging to political, fictional, non-fictional, historical, etc.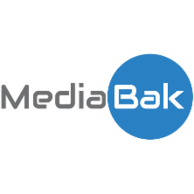 If you are someone who is absolutely in love with books that have essential political content then you can start your reading journey with Democracy: An American Novel by Henry Adams. This book had been a best seller in the year of its publication that is 1880 and even today it proves to be a wonderful read. The main reason behind the lasting popularity of the book is that it is the ideal American political novel. The protagonist of the book is Madeleine Lee who comes to Washington DC in order to understand how 'power' works. If the concept of power and its workings excite you like nothing else then this book will prove be a gem of a read.

You can then move on to No Ocean Here: Stories in Verse about Women from Asia, Africa, and the Middle East by Sweta Srivastava Vikram. The book contains poems that show the severe wrong doings that women face in different developing and under developed countries around the world.
So wait no more and sign up today at Mediabak and enjoy!